We implement full service marketing solutions for service based businesses.
Stop wasting time and money following up on junk leads. We fill and manage your pipeline, and offer a 90-day ROI guarantee.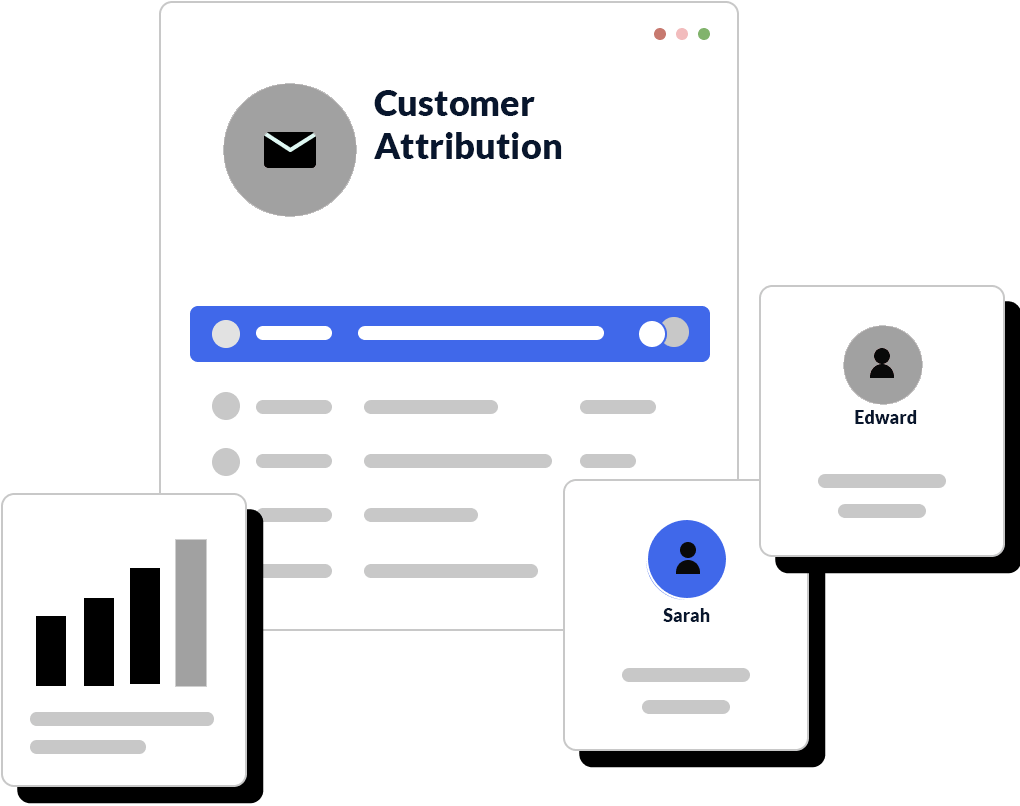 Generate more qualified leads, book more estimates, grow your reviews, and track your results using our proven system.

We'll create a marketing system using paid and organic strategies tailored to your industry to deliver high quality leads.

We use a mixture of automation and manual outreach to book the leads generated into sales appointments.

We automatically send review requests to your customers, and notify you any time a negative review is posted so you can respond quickly.

We set up systems to identify the sources of new leads, and the rate that they close. Using this, we can help you make better  decisions on where to spend valuable advertising dollars.
Get The Insights You Need On Your Marketing
We make it simple for you to track and understand the most important sales and marketing metrics in your business. At any time, you can see exactly what a new customer costs to acquire, and where the best marketing channels to invest additional money into are.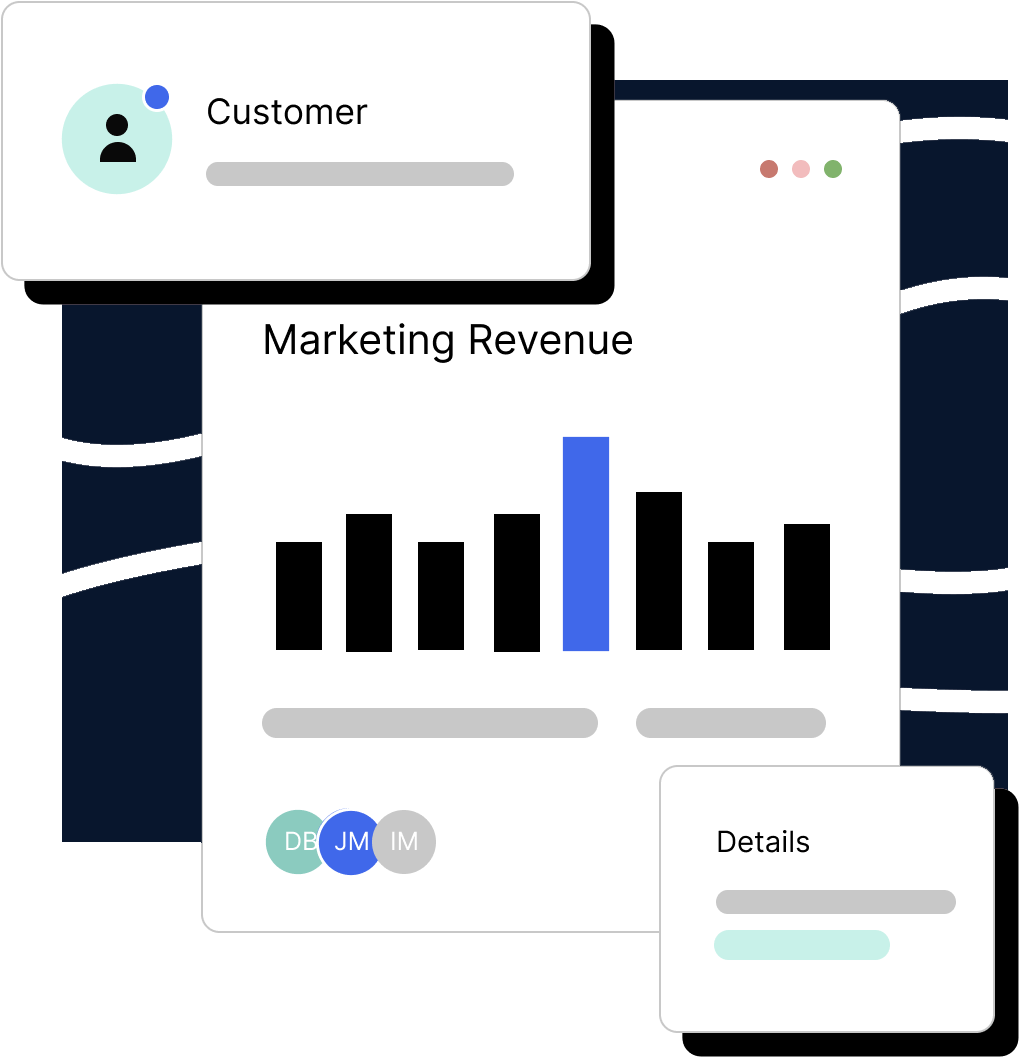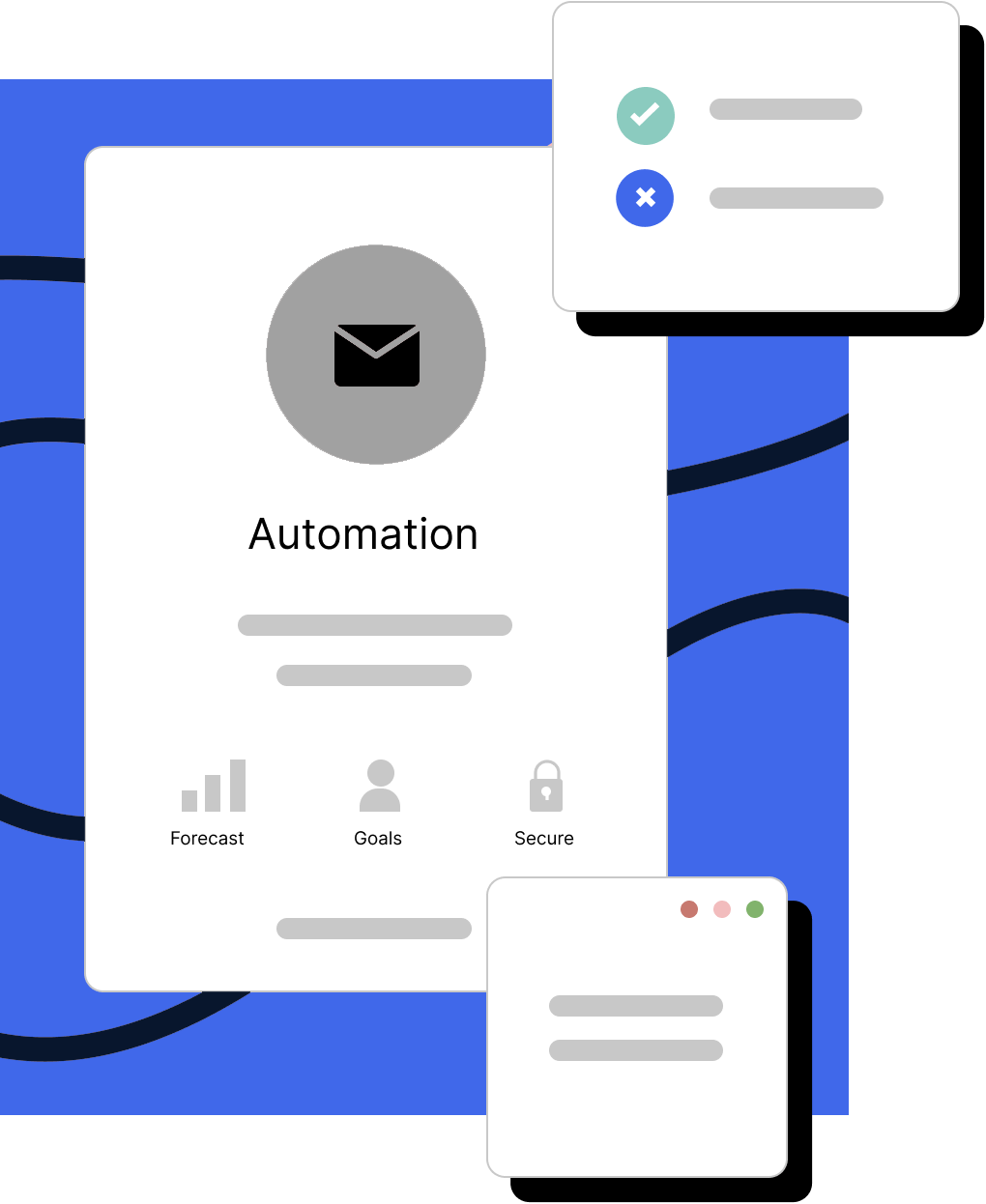 Harness The Power Of Automation
Once a lead is acquired, it's automatically added into our system and sent a series of emails and texts – and even a way for them to book themselves into your sales teams calendar by just replying. Reminders to call leads are sent to your sales team, and every step of the process is customizable to your unique business needs.
Don't just take our word for it, read the results yourself.

A Home Service Company
Booked so many leads so quickly that they couldn't schedule them fast enough.

A Divorce Lawyer
Generated 2,162 free information requests. Roughly 1/3 of these requests went on to become clients.

A Pressure Washing Company
Created a system that left them booked out for weeks.

A Pressure Washing Company
Ranked 29/53 keywords in the first 3 spots on Google within 6 months. 

A Divorce Lawyer
Generated leads from Google for $15.26 each, with roughly 1/2 converting into a case.

A Duct Cleaning Company
Ranked the majority of their keywords on the first page of Google within 4 months of them starting the company.

A Dumpster Rental Company
Generated 266 leads with Facebook Ads for just $10.32 each.

A Divorce Lawyer
Generated 788 free information requests for $5.51 each. Roughly 1/6 converted into a case.

An Asphalt Repair/Paving Company
Ranked the majority of their keywords on the first page within 5 months.

A Personal Injury Attorney
Grew monthly organic visitors from an average of 300/mo to 2500/mo in 6 months, driving 100+ highly qualified inquiries.
"Alex and his team did a fabulous job over all with our website revamp. We feel it says who we are and we love what he brought to the table making sure that we have call to actions on every page!!!"
– Tracy Mock, Mock Property Services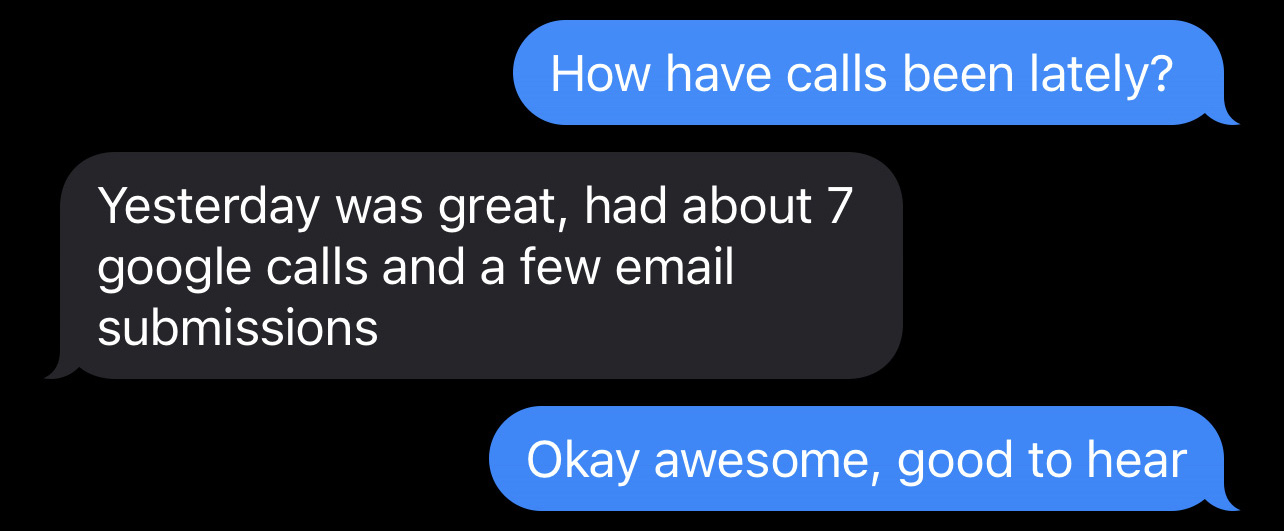 A Wildlife Removal Company
Generated multiple, highly qualified leads per day.
"Will work with Monarch again for sure, great experience on multiple projects thus far."
– Dan Brown, JMC Brands

A Home Services Company
Generated multiple, highly qualified leads per day.
What did you like best?
"Even though we are a small business, I always feel like I am a top priority. Alex and the team are extremely knowledgeable, patient and go above and beyond responding to our needs."
What did you like least?
"Even after our projects are completed per the contract, I always have additional questions and needs that I missed in the overall project scope. Monarch Wave always provides me with what I need and never charges me additional time/hours – I feel guilty."
Describe your overall experience.
"I manage a franchise organization. Together we've built three websites and 38 sub-sites in the past year – they all launched on time and on budget. More importantly we've increased our leads 110% in under 5 months. Alex took the time to learn about our business and the problems the franchisees deal with on a local basis. They guided me through the process and the importance of the user's experience which was then applied to a great design. Our old website design/content was hurting our local SEO thru out the country – we are now experiencing first page results for our top keywords in our most competitive markets. I highly recommend Monarch Wave. As I mentioned above – you'll always feel like your project is a top priority."
– Lisa Schroll, Brand Manager, Sparkle Wash International
If you don't make a return on your investment within 90-days, we'll work for free until you do. That's how confident we are that if you follow our proven processes, we'll grow your business.