Web Design and Development
Creating digital solutions for today's marketing challenges.
At our inception, we solely offered web design to our clients. While we've certainly grown in terms of our capabilities over the years, that hasn't changed the fact that we're still all tech nerds at heart. Whether you need a basic WordPress site to showcase your offerings (like this one!), or a more complex system for managing online orders – we've got you covered.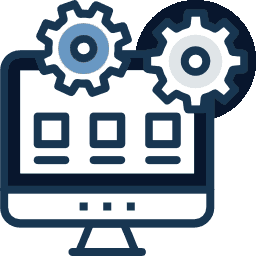 Static Websites
eCommerce
WordPress
Membership Sites
Drupal
Landing Pages
Email Templates
Dropshipping
Internal Sites
Training Sites
Directories
Real Estate Systems
Crowdfunding Sites
Rental Sites
and more…
We start by learning more about your business and brainstorming ways in which you can use your site more effectively. Then, we lay out the major pages and map out how your users will use it.
Next, we get an idea of what you and your customers like in terms of design and build a style guide based on that.
After that, we start the site build. You'll normally receive two rounds of revisions before it's launched.
Once it's launched, we work on maintaining the infrastructure and providing support and updates as needed. If you're working on an SEO strategy as well with us, we'll continue to analyze the performance of search and make adjustments and additions accordingly.
Whether you're looking to work together, or just want to chat.
Phone: 330-597-2290
Email: [email protected]
Address: 1114 N. Court St., #217 Medina, OH 44256