Strategy is at the core of what we do.
When you take the time to listen, question, analyze and research the path forward becomes clear. While other agencies provide singular solutions, we'll work with you to create a more holistic strategy that provides a great customer experience from beginning to end.
Focus Groups
Online Surveys
Client Interviews
Content Audits
Analytics Reviews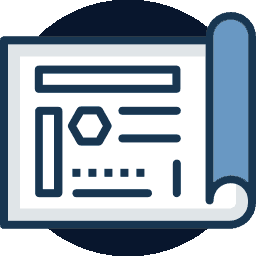 Brand Positioning
Launch Strategy
Content Schedules
Technical Specs
Creative Briefs
The first stage of our strategy development is research, and it begins with getting to know you and your brand. We'll discuss past successes and failures, and things you're working on now. Then, we dive into the data – from analytics reports to site heatmaps, we look for insights into your customer's behavior.
After that, we hold client interviews to get an idea of how their interaction with your brand was, and document our findings.
Lastly, we look at gathering new data. We'll hold focus groups of your potential customers to hear how they react to various aspects of your brand, and run online surveys to quickly gather more data on your positioning within a market.
Once we've completed our initial research, we start creating a plan for your brand moving forward. We've adopted the philosophy that strategy is never finished and work so that as new data is gathered we can adapt accordingly.
Depending on what we've discovered in the research phase, the type of plan we prepare will vary. For most, it starts with a plan for redesigning or refreshing their brand image and messaging. We'll look at who your audience is, and how we can best appeal to them with more targeted messaging.
Then, we typically move onto planning for a website redesign and updating their current marketing materials.
Once we're done with all of this, we start generating more data based on the results and repeat the process as needed. With digital becoming the primary means of interacting with a brand, we make it so that you can keep up as quickly as possible with your customers evolving interests and behavior.
Whether you're looking to work together, or just want to chat.
Phone: 330-597-2290
Email: [email protected]
Address: 1114 N. Court St., #217 Medina, OH 44256